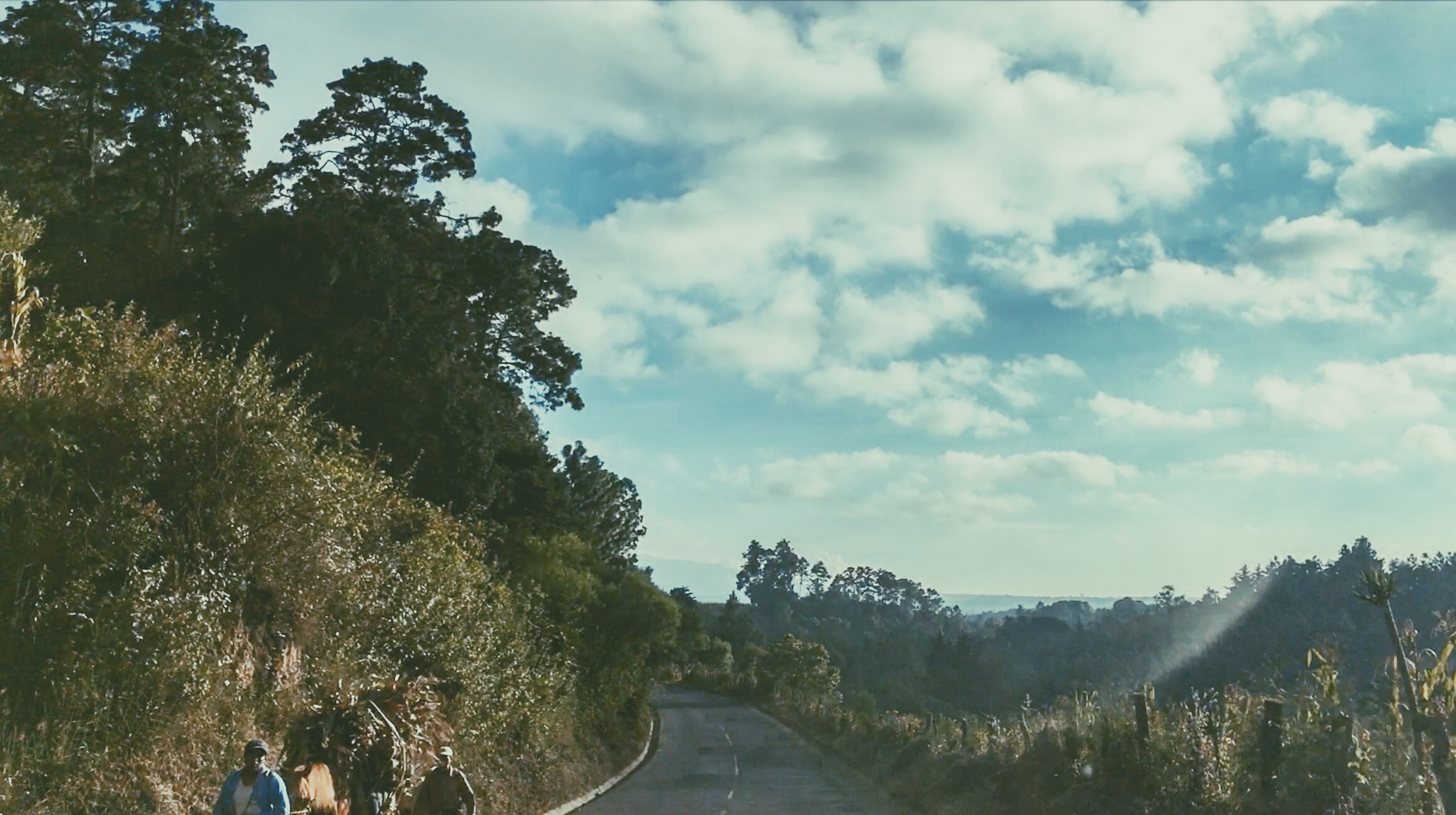 The team at TN is excited to share our upcoming stories. Here is a preview of the conversations we've been having.

El equipo de TN está emocionado de compartir nuestras próximas historias. Aquí hay una vista previa de las conversaciones que hemos tenido.


---
As our first article we're sharing a conversation between
Walter Amilcar Paz Joj and Génesis Mancheren Abaj.
Walter is Maya Kaqchikel, a graphic designer, instrument maker, ajq'ojom (Maya musician), ajtz'ib' (Maya writer) and cultural researcher from Panajachel, Guatemala. Walter shares his journey of reclaiming ancestral knowledge through teaching himself how to read and write in Kaqchikel and then hieroglyphics. His passion for learning has also lead him to sharing these teachings with his community.
Para nuestro primer artículo, compartimos una conversación entre
Walter Amilcar Paz Joj y Génesis Mancheren Abaj.
Walter es Maya Kaqchikel, diseñador gráfico, creador de instrumentos, ajq'ojom (músico maya), ajtz'ib '(escritor maya) e investigador cultural de Panajachel, Guatemala. Walter comparte sobre su recuperación del conocimiento ancestral a través de auto-aprendiendo cómo leer y escribir en Kaqchikel y luego en jeroglíficos. Su pasión por el aprendizaje también lo ha llevado a compartir estos conocimientos con su comunidad.
---
Family Reunions Project (FRP) x TN

The Family Reunions Project (FRP), co-founded by Frisly Soberanis (Guatemala) and Alvaro Morales (Peru), uses the power of VR and 360 video to create immersive "virtual reunions" between undocumented immigrants and their families abroad. TN is collaborating with FRP to further connect Central American communities across colonial borders and co-create knowledge to envision our shared futures.
El Family Reunions Project (FRP), cofundado por Frisly Soberanis (Guatemala) y Álvaro Morales (Perú), utiliza el poder de la realidad virtual y el vídeo 360 para crear "reuniones virtuales" inmersivas entre migrantes indocumentados y sus familias en el extranjero. TN está colaborando con FRP para conectar aún más a las comunidades centroamericanas a pesar de las fronteras coloniales y co-crear conocimiento para visualizar nuestros futuros compartidos.
Crack Rodríguez
Crack Rodriguez is a socially engaged artist from La Libertad, El Salvador. His practice includes performance, video, photography and installation and focuses on the abuse of power. Rodriguez is also a member of the The Fire Theory, an art collective based in El Salvador. In September 2017, Kenia Guillen of Tierra Narrative met with Crack during a Fire Theory exhibition, ICE, at Open Source Gallery in Brooklyn, New York.
Crack Rodríguez es un artista con compromiso social de La Libertad, El Salvador. Su práctica incluye performance, el vídeo, la fotografía y la instalación y se centra en el abuso de poder. Rodríguez también es miembro de The Fire Theory, un colectivo de arte con sede en El Salvador. En septiembre de 2017, Kenia Guillen de Tierra Narrative se reunió con Crack durante una exhibición de Fire Theory, ICE, en Open Source Gallery en Brooklyn, NY.

---
Delia Cúmez
Actor Delia Cúmez shared her stories with Genesis Mancheren Abaj in December 2017. Delia is Maya Kaqchikel from San Juan Comalapa, Chimaltenango, Guatemala. Delia began her work in traditional theater and has branched out into working within film and experimental theater. Her work addresses gender, sex work, and internal migration.

La actriz Delia Cúmez compartió sus historias con Genesis Mancheren Abaj en diciembre de 2017. Delia es Maya Kaqchikel de San Juan Comalapa, Chimaltenango, Guatemala. Delia comenzó su trabajo en el teatro tradicional y se ha diversificado para trabajar dentro del cine y el teatro experimental. Su trabajo aborda el género, la prostitución y la migración interna.
---
Reyes Josué Morales
Reyes Josué Morales' work looks to find connections between theater, performance, visual arts, education, psychology and cultural research. Reyes is Maya K'iche' from Totonicapán, Guatemala. As a socially engaged artist his work often explores the revindication of Maya culture, the visibilization of historic social struggles, and ritual.
In December 2017, Tierra Narrative's Leslie Martinez visited Reyes' late grandmother's house located in cantón Xantún of Totonicapán, which he and his sister inherited. Walking around the small concrete block, wood, and corrugated metal house Reyes explains how he intends to use the house to run theater workshops and the possibilities of new work.

El trabajo de Reyes Josué Morales busca encontrar conexiones entre teatro, performance, artes visuales, educación, psicología e investigación cultural. Reyes es Maya K'iche' de Totonicapán, Guatemala. Como artista socialmente comprometido, su trabajo a menudo explora la reivindicación de la cultura maya, la visibilización de las luchas sociales históricas y el ritual.
En diciembre de 2017, Leslie Martínez, de Tierra Narrativa, visitó la casa de la difunta abuela de Reyes ubicada en el cantón Xantún de Totonicapán, que él y su hermana heredaron. Caminando alrededor de la pequeña casa de bloque, madera y metal Reyes cuenta su intención de utilizar la casa para llevar a cabo talleres de teatro y las posibilidades de un nuevas obras.